Get Connected to World Class Affiliate Marketing Training, Tools, & Support
Industry leading training about how to create your own affiliate marketing business from scratch.
All the business building tools you will need to get your business set up online and running correctly.
Create an Affiliate Marketing Business in 4-Steps
Learn the exact process of how to choose a niche that interests you and how you can become an expert in any niche you choose.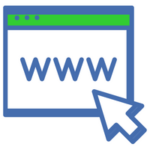 Learn the best way to set up a website so you can teach people about your niche, promote products and services and generate an income.
Learn how to create unique content so your website can get listed in the search engines using free traffic techniques. 
Learn how to earn revenue from your website by promoting affiliate products related to your niche.
Fill in the Form to Start Your 4-Steps Training Now:
It's free! No credit card required.